How do smart thermostats work in Fort Collins?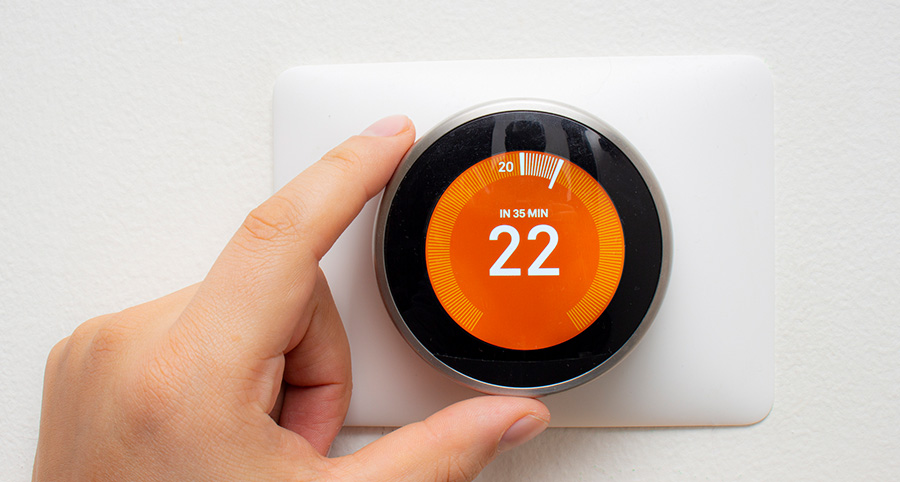 Consider having the chance to control your home's temperature by saying a simple directive or by going to an app on your smartphone. Now, take it a step further and visualize having a device that can actually discern your preferred settings and adjust automatically. As you may soon realize, smart thermostats are pretty amazing technological advancements capable of adding more convenience, energy conservation, and even safety to your household. Continue reading to get a better idea how they work and what they might do for you.
How do smart thermostats compare to regular models?
It's true that smart thermostats are an exciting piece of home automation equipment but they're comparable to older models in various ways. For example, they are connected right to your HVAC system. You may also manually adjust your home's temperature by interacting with the hardware attached to your wall. But that's just about where the similarities end.
Fort Collins smart thermostats connect to your home's wireless internet
The primary difference between smart thermostats and standard models is that they bond to your wireless network. By having this link to the internet, you're able to realize a new degree of accessibility and control. Essentially, you may alter your comfort settings from wherever you are. Did you forget to decrease the settings when going on a family excursion? That's OK. Just go to the intuitive Vivint app on your mobile device and take care of it. There are various other things you can do with the app, including:
Switch between HVAC modes
Set your system to a specific mode like vacation, home, or sleep
Activate or deactivate your fan
Obtain alerts whenever comfort levels are automatically or manually altered
Alter comfort levels by simply using your voice
Your internet connection provides an additional incredible benefit as you may sync your thermostat to a Google or Amazon smart speaker. If you're trying to stay comfy on a chilly winter night and you don't want to leave your cozy spot in the recliner, just give a directive like "Hey Google, set the temperature to 73 degrees".
Vivint Smart Thermostat actually adjusts on its own
The Vivint Smart Thermostat will take convenience to a higher level by using its available Smart Assistant. When integrated into your smart home, the thermostat is able to utilize various sensors and other functionality like geolocation to determine if you're home or away. In addition, this smart component will even note your preferences and change settings to match. For example, if you usually prefer the temperature lower at night, the thermostat will discern that and adjust it for you.
Built-in safety protection in case of fire
The automated functionality also is important to your safety. The Vivint Smart Thermostat features an emergency shutoff of your HVAC equipment when fire is found to limit the spread of flames and smoke. You might also have it instantaneously turn on the exhaust fan to assist in venting your home.
Lower your utility expenses in Fort Collins
Your smart thermostat's power to alter temperatures automatically and your ability to manipulate them from any location isn't just nice to have, it's smart for your bottom line. If you tweak the settings 5 to 10 degrees for times you are away, you can save quite a bit - up to 10% on utility costs.
Get started on your own Fort Collins smart home
Now that you have a greater understanding of how smart thermostats work in Fort Collins, it's time to integrate one into your home. The Vivint home security professionals are ready to assist. Simply call (970) 703-0718 or submit the following form to get started.