Reasons a smart home security system is worth it in Fort Collins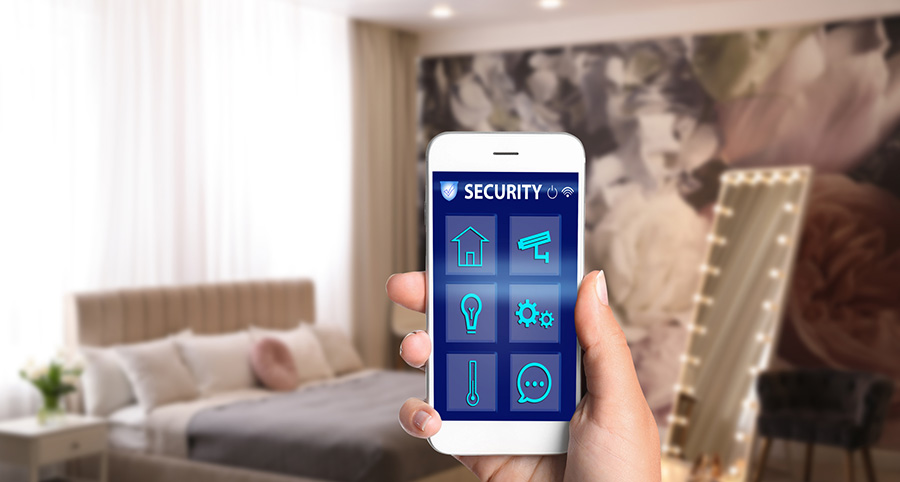 Many times it's tough to decipher if a home security system is worth it in Fort Collins. But, you should understand that today's a security system include much more than a collection of entry point and motion sensors. Especially with the add-on benefits a security system has -- like flood and fire sensors, phone apps, and smart home automation.
Your home security installation protects against intrusion
Guarding against invasion is the principal reason to get a security system in Fort Collins. For this reason, most cameras and detection devices are designed for stopping an intrusion. But a comprehensive security system doesn't merely protect your home by blaring a siren. Now you can receive phone alerts, monitoring communications,and automation to aid in alerting you of an intrusion when you're away.
For instance, in the event you are running errands or working and someone approaches your door, your smart doorbell will discern the motion. The device will immediately dispatch an alert to your smartphone with video proof of your guest. You may then access the security app on your phone and converse with whoever it may be through the 2-way audio feature, or have an interior light come on, so it seems like you're in the house. If an invasion does occur, your home's defense will immediately warn your around-the-clock monitoring team, and they'll quickly contact the authorities.
A security system defends against fires, flooding, and CO leaks
Many different types of dangerous situations can happen at your home. CO leaks, fires, and flooding usually come unexpectedly and happen fast. Connecting safety equipment to your alarm system provides your fire alarms and other sensors the same functionality as your monitored motion detectors.
If a crisis occurs, your alarm's siren will sound, signaling every person in the home to exit the premises. You can also have a warning dispatched to your smartphone, which is especially helpful if you're away at work. Your monitoring specialists are also advised, so they can get emergency services to your door while you find safety.
24-7 monitoring responds to your home security events
24-hour monitoring is the X factor when figuring out if a home security system is worth it in Fort Collins. By including monitoring, a live person reacts quickly to the alarm whether emergency occurs due to a home invasion, flood, or something else. They will contact you to make sure the alarm isn't malfunctioning and to ensure everyone is safe. Your agents will then notify first responders so they can head to your property in a hurry.
Your home's security can make your residence more energy friendly
Smart lights, smart locks, programmable thermostats, and more are able to connect with your overall security installation to let your house be more adaptable and efficient. Direct all of your smart equipment from any location with your security phone app or automatically set your lighting and comfort levels to adjust to a preset time. You might even save 10% or more on your monthly energy bills by utilizing home automation.
Get the advantages of a home security system today!
A home security system in Fort Collins is certainly worth it to safeguard your house and family. To customize your system, get in touch with our smart home professionals. Dial (970) 703-0718 or complete the form below.