Are there differences between standard smoke detectors vs. monitored fire alarms in Fort Collins?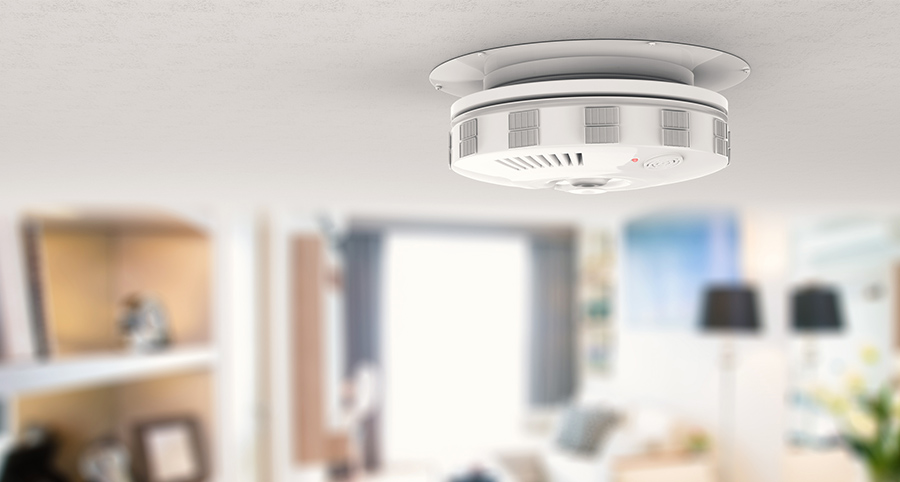 In the Fort Collins smoke detector vs. monitored fire alarm discussion, it's clear that a monitored fire alarm is the superior choice"> for your family. Smoke detectors are an important first step in shielding your house from fire, but they have a few concerning drawbacks. Alternatively, monitored fire alarms offer more means to detect an emergency and are able to reach out to a monitoring team when disaster strikes. Connecting your fire alarms to a comprehensive smart home also brings out extra advantages that your common smoke detectors would only dream about.
Your ordinary smoke alarms in Fort Collins might be falling short
Protecting your home from fire is important, and smoke detectors perform a critical role in shielding your family. Even so, smoke detectors have various limitations. For instance, they can only identify smoke, not heat. If there is a fire in your home, you may not be warned until the smoke ascends to the smoke detector. Although there are further significant signs of fire -- including a marked rise in heat -- if you don't have smoke, you won't have a sounding of your smoke detector.
What's more, smoke detectors only sound the alarm when they encounter enough smoke. If a fire begins slowly, you may not be alerted until the flames are out of control. Various smoke detectors employ more than one sensor, which means they will recognize smoke from both roaring flames and something less intense. Then when they sound their alarm, it's required of the homeowner to notify the fire department after exiting the property.
Monitored fire alarms provide more value than standard smoke detectors
Although they look like standard smoke detectors, monitored fire alarms have added advantages. If linked to a total home security system, they can:
Identify fire with different sensor types: Like an ordinary smoke detector, this monitored component will engage from a roaring blaze or smoldering embers. It will emit an easily audible alarm when it perceives a potential disaster.
Detect fire due to a rapid heat surge: Your monitored fire alarm may also activate if it notices an unusual fluctuation in temperature. Many times, heat is noticed prior to smoke. More methods to detect a fire means extra ways to protect your loved ones.
Warns professional monitoring representatives: Fires may happen whether you are home or away. No matter of the situation, your fire alarms will warn your monitoring agents, who will rapidly call emergency services. When every tick of the clock is critical, it's great to have the knowledge that a trained professional is constantly keeping a watch of your house.
Integrates with home automation: Even though the primary job of a fire alarm is to recognize dangerous situations and notify assistance, it will also connect to other automated components. To illustrate, a triggered alarm might make your system start the exhaust fan to hinder the spread of fire or trigger smart light bulbs so you can see the quickest path out of your home.
Your monitored fire alarms are an important aspect of a fully equipped smart home
The simplest way to optimize your fire alarms is to integrate them with a Vivint home security system. Speak with a Vivint specialist today and customize the most suitable smart home for your needs. Call (970) 703-0718 or send in the form below to get started.